What is the strategic level of your team or organization when it comes to Space Planning and Efficient Assortment?
Space planning and efficient assortment are BOTH very important for Retailers and Manufacturers — so why are they treated so tactically? Why don't teams and organization consider more advanced shelving solutions and take full advantage of opportunities to reach the Shopper? Read on to find out some common mistakes on both sides.
---
Within your organization (whether you are a Retailer or Manufacturer), consider all the different roles that make decisions or recommendations that affect product assortment and space planning for the shelf:
Retailer Roles:

Space Planning
Category Management, including
Category Advisors / Category Captains
Retail Operations
Logistics
Marketing
Store Brands/Private Label

Vendor/Manufacturer Roles:

Space Planning

Category Management

Marketing

Sales

Retail Operations

Merchandising Teams
---
Given the variety of roles, it is easy to understand how they may approach assortment and the shelf differently due to different understandings and goals, but consider the answers to these questions:
How well do these roles understand the strategic considerations of assortment and the shelf?
Is each role making the best decisions / recommendations for Brand? Category? Shopper? Retailer?
What are the implications on Turns? Inventory? Out-of-stocks? Cost of goods sold? Shopper satisfaction?
Let's look at some common Retailer situations:
SITUATION

SOLUTION

"We'll give you some of the information to do the work, but not everything."

When Retailers rely heavily on Vendor/Manufacturer partners to propose and complete planogram and assortment work, the results can be highly tactical and misaligned to overall strategic objectives. Often, this happens because Retailers don't have a clear plan or haven't shared it with Vendor/Manufacturer partners.

Have clearly outlined corporate strategies on space planning & assortment. Then, share with outside partners.

"Let's go for quantity vs quality."

Planograms developed without any data incorporated into them are just pretty pictures. Rather than number of ideas, pay more attention to ensure that each item has a proper live image. Then, create a planogram for each store that represents an understanding of the impact on out-of-stocks, turns, profit & sales, and inventory.

Starting with your most important categories, incorporate data into planograms to improve their quality and understand your choices.

"You didn't make the cut."

Cutting off of SKUs based on an internal item rank report (in descending order for sales) leaves the Shopper out of the picture by not clearly understanding why sales are low.

Take a more strategic approach to assortment that goes beyond a simple item rank report to understand possible causes for poor performance.

"All you need to do is push these buttons and it will automatically create recommended assortment and planograms."

Training from data and software companies that teaches the "points and clicks" but not the overall strategies fail to take into account Retailer's unique considerations, store layout, and most importantly — Shoppers.
Go "beyond the button" by learning how to incorporate strategy and data to make the best, most strategic decisions in assortment and space.

"Here are our new Private Label items. Make them all fit in all the planograms."

Private Label items are often launched without consideration for total Category or target Shopper. This leads to ineffective space and assortment decisions, underperforming results, and inability to uncover new Private Label opportunities for categories.
Launch Private Label items strategically by learning then applying fundamental principles and analytics of space and assortment strategies.
Now, let's review some common Vendor/Manufacturer situations:
SITUATION

SOLUTION

"Here are the new items we are launching. We need 100% distribution on all these new items in every Retailer and they need to be included in all planograms."

Development of planograms (sometimes hundreds or thousands) based on a 100% distribution priority is not the best use of resources because there can be little consideration for Retailer's strategies, the Shopper and/or total category. It would also be highly unusual for any new item to warrant 100% distribution.

Use space & assortment strategies and analytics in any new product launch to create realistic distribution objectives across Channels / Retailers — based on Retailer, Shopper and category perspectives.

"Let's create planograms for all Retailers and section sizes behind the new product launch."

Planograms developed by Vendors/Manufacturers without being approved by Retailers first or without strategic category considerations are another waste of time and resources and risk never being executed.

Create a set of concept POGs for Retailers for new product launches that use consumer decision trees and data to calculate "turns", "inventory", OOS and share of shelf on key segments. THEN create the specific shelf sets required once concepts are approved.

"All you need to understand is the software and IT will create recommended assortment and planograms automatically."

Effective, Shopper-focused planograms take time and should incorporate strategy and data. Data and software companies may include the "points and clicks" (or tactical training) but you still need knowledgeable people to incorporate your strategy.
Make the best, most strategic assortment and space planning decisions and get "beyond the button" if you need strategic, fact-based, Shopper-focused solutions.

"Most of our space & assortment work is driven by Retailer requests and needs. Our analyst's space and assortment priorities are driven by the Retailer."

Collaboration shouldn't be one-sided. It is important to understand your corporate assortment and space strategies by category and channel. Vendors/Manufacturers can embed strategic category and Shopper insights into their overall assortment and space approaches, but not without strategic understanding of your categories, brands and competition.
Define internal corporate category & channel assortment and space strategies, processes and databases to create alignment, efficiencies and your best strategic approach.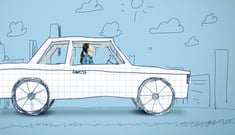 Ready to build your team's skills in assortment and space planning?
Give your team a free test drive of our accredited category management training!
Share our 2 complimentary course previews on Advanced Shelving Solutions and Space Management with your team or check them out for yourself. Both include valuable accredited course content.
Fill out the form below and you'll receive an instant email with both videos.